Weddings
Weddings, Corporate, Festivals
The Hot House Big Band is the perfect choice for parties, corporate events, wedding receptions, dances , festivals or any other occasion that demands quality entertainment.
We take pride in our musical repertoire and provide the audience with an entertaining show that is sure to get the crowd on their feet. Whether you wish for an authentic seventeen-piece big band, 6 to 10 piece swing band, jazz combo, or a solo saxophone or piano, we can adapt our line-up to meet your specific needs.
If you wish to discuss any of the following line-ups please don't hesitate to contact us, we'd be delighted to work with you to find the right configuration to suit your budget and event.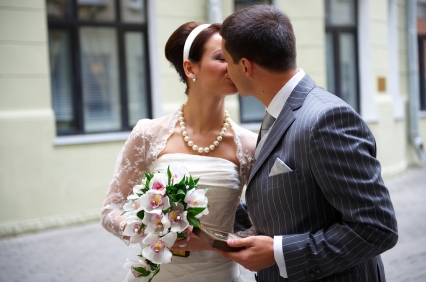 17 PIECE BIG BAND + 2 VOCALISTS (19 PIECE IN TOTAL)
The big band, our principle line-up consists of 5 saxophones , 4 trombones , 4 trumpets and a 4 piece rhythm section , augmented by both male and female vocalists.Whether you're hosting an annual business event, landmark celebration, wedding reception or other occasion, a big band lends itself well to the sophisticated ambiance you're trying to create.Reflect back on the days of elegance when well-dressed musicians entertained stylish guests, and you'll recapture the glory of the big band.
6, 7 or 10 PIECE SWING BAND
Our swing band still offers that big band sound, but with a reduced line-up. It includes a male vocalist, a choice of 2, 3 or 6 piece brass section and a 3 piece rhythm section. Our set includes some of the best swing and jump tunes from the 30's and 40's as well as the rat pack era, but also includes tunes from the 60's right up to the 00's. Swing, pop, ballad or waltz, we have the music to suit your dancing needs. This line-up may also be augmented by a female vocalist and a guitarist.
PRE-DINNER MUSIC – DRINKS RECEPTION
Please check out our dedicated website www.weddingsaxplayer.ie for pre-dinner and drinks reception music.
Solo Saxophone
Saxophone player with high quality backing tracks
2 Piece Jazz Combo
Saxophone player with either piano or guitar accompaniment
3 Piece Jazz Combo
Saxophone, Piano/Guitar, Bass
4 Piece Jazz Combo
Saxophone, Piano/Guitar, Bass, Drums
**(A male or female vocalist may also be added to any of the line-ups above)